Premium Flooring
---
Urban Hardwood Floors is a local Kansas area based Hardwood Flooring company. As the premiere contractor in Hays, Kansas, we provide only top quality wood products and services.
We have aligned ourselves with the top natural wood manufacturers and suppliers. Our team of experienced professionals will help in determining the best possible solution for your project.
Whether you have rotting, regular wear and tear or even if you need an inspection, we are here for you. As a family owned and operated flooring contractor in the state of Kansas, Urban Hardwood Floors is focused on providing an excellent experience, based on reliability and integrity.
Our Flooring Services
At Urban Hardwood Floors we take pride in assisting our customers with the task of choosing just the right solutions for their unique flooring needs! Quality workmanship, customer satisfaction, and job safety are the cornerstones of our business. We strive to surpass every clients needs and expectations, ensuring your project is built to last!
Specializing In Quality Wood Flooring
Expert Installation
Our licensed and bonded crews provide flawless installations every time, guaranteed
Locally Owned
Kansas is your home, and it is our home too. We are locally owned and operated.
Honesty
We hold true to the work we offer and have the customers best interest, and we offer solutions that we know work.
Craftsmanship
We pride ourselves on our ability to make your floor look its best. Providing superior workmanship and products, making us the top choice for all your flooring needs.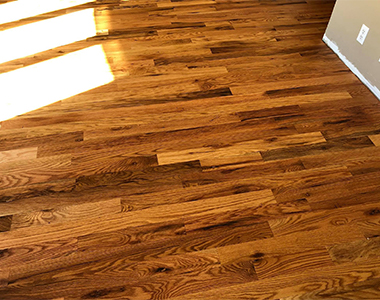 Commitment
Our level of commitment has no limit and we back it up with a 100% service guarantee. We always go above & beyond to exceed our customers expectations.
Premium Flooring
---
We are grateful that we can continue to build this trust with our existing and new customers and will continue to provide quality services at a fair price and in a reasonable time frame. From smaller jobs to larger projects and everything in between, Urban Hardwood Floors can keep your project on time and on budget!